Kevin De Bruyne challenges Manchester City team-mates to take 'the next step' in Europe after title success
Kevin De Bruyne has challenged his Manchester City team-mates to take "the next step" and enjoy success in Europe after securing the club's first domestic title of the Pep Guardiola era.
De Bruyne, City's outstanding player in an outstanding campaign, admitted on Monday that few at the Etihad expected to be confirmed as champions so soon after missing their chance of a dream coronation in the Manchester derby.
However, United's shock home defeat to an all-but-relegated West Bromwich Albion on Sunday eliminated the slim chance of Jose Mourinho's side providing a late challenge and made City's 16-point lead at the top of the table unassailable.
The destination of the title has never looked in doubt since at least December and De Bruyne believes that after such a dominant Premier League campaign, success on the continent must be next on City's agenda.
"Of course, that's the next step for us," the Belgian said when asked about the club's European aspirations. "I think we have played some great games in the Champions League and we've not been too far away.
"Maybe we haven't gone as far as we would have liked, but there have been performances along the way that show we could do something special in the future.
"It's great to play at the highest level and success doesn't come easy when you're playing against teams who have been around it for so many years, but we improved a little on last season and we'll look to do the same again next year.
"It's what we all want, to do the best we can in all of the competitions, and the Champions League is no different."
De Bruyne believes City are now well-placed to enjoy a sustained period of success at the top of the game given their intelligent recruitment of quality young players in recent years, who have supplemented the squad's experienced core.
"Of course, the club has planned for this [with the recruitment of young players] and we want to make that [sustained success] happen now," he said. "It's no coincidence that the type of players brought in over the last year or two have all been of a similar age and we will look to build as a group together.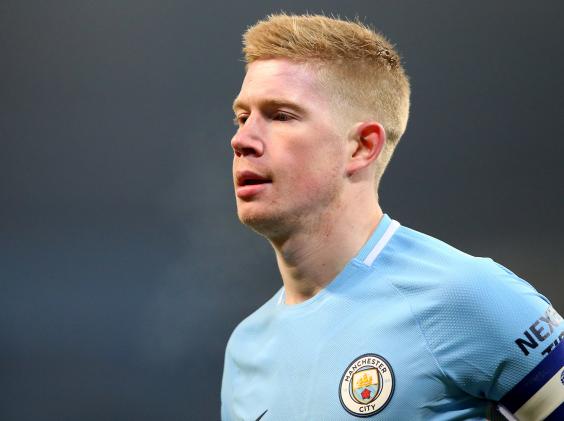 "The feeling amongst the squad is great. We have enjoyed the season a lot but there is work to do if we want to achieve more in future. That can be the trickiest thing in football, to not only win but keep winning. Having such a young squad will hopefully help us to achieve that."
Though only 26 years old, De Bruyne is already one of the senior dressing room figureheads at the Etihad, having been nominated to join Guardiola's 'senior players' group' earlier in the season.
The Belgian offers something of a bridge between the 'class of 2012' – captain Vincent Kompany, David Silva and Sergio Aguero – and more recent, younger recruits like Leroy Sané and Raheem Sterling.
"It was definitely a change for me," he said of his elevated status. "You get used to being a younger player in the team and then as the club brings new players in you realise you've become one of the senior guys.
"It's been great to be part of the group and take on the extra responsibility but at the same time the whole team has achieved this together.
"This hasn't been about one player or one group of players. It's been about having a mixture of young guys and players who have been around a little longer, understand the competition a bit better and coming together to be champions."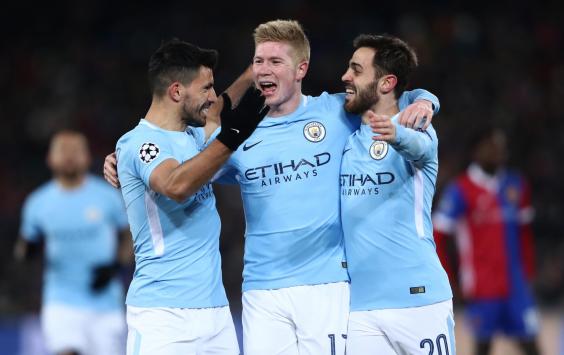 Tying it all together is Guardiola himself, who has recovered from a challenging debut year in English football to dominate it.
The Catalan has a year remaining on his current City contract and is expected to sit down for talks with the club's hierarchy over a new deal during the summer.
"Everyone knows he's one of the best coaches in the world," De Bruyne said of Guardiola. "To achieve what he has achieved in the game is special and to be part of a group of players led by him can only help us to keep developing.
"He came in two years ago and changed the way we play. That obviously takes time to adapt to but we've developed together and this season is a reward for all that work.
"What we want to do now is continue playing the way we have this season and become even stronger. He's a big part of that and hopefully these can be his first trophies of many here at City."
Follow the Independent Sport on Instagram here, for all of the best images, videos and stories from around the sporting world.
Follow Us